Strategic Advisor, Amazon Internet Service Private Ltd (AWS)
Strategic Advisor, Amazon Internet Service Private Ltd (AWS)
DP is currently the Strategic Advisor Employability with Amazon Internet Service Private Ltd (AWS).
He is a Business professional with 40 plus years' experience in the Corporate world. He has successfully led and worked with cross cultural teams spread across many countries, knitting them together to deliver business results.
During his long career DP has exposure to a cross section of industries, encompassing manufacturing, information technology and education.
He has had a long stint at IBM and his last assignment was Vice President, & HR Head IBM - India/ South Asia where he was also a member of Board of Directors for IBM India Pvt. ltd. He has also been on the HR Advisory Board of Markets & Markets a flagship competitive intelligence and market research platform organization. He also worked with Chandigarh University, as Senior Executive Vice President before taking on the role as strategic advisor employability with AWS. He continues to be Chief Advisor to Chandigarh University and is also one of the Trustee in Chandigarh Welfare Trust. He is also an Independent Director on the board of Ethos India limited, a watch boutique retail chain in India.
He is actively involved in sharing his perspective on variety of subjects in various professional forums as a thought leader.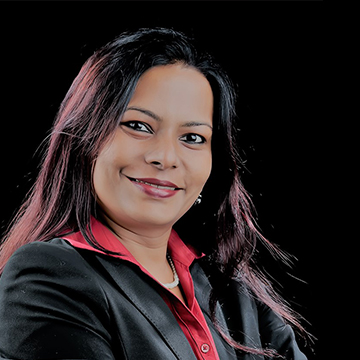 VP-HR, Member of the India Board of Directors, NextGen Healthcare India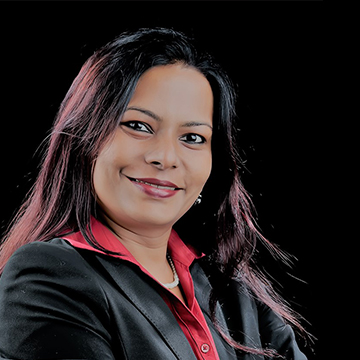 VP-HR, Member of the India Board of Directors, NextGen Healthcare India
Vice President, Human Resources and Member of the India Board of Directors, NextGen Healthcare. Is the first female to be on the India board and the first as a HR leader.
A game changer, fearless and compassionate HR leader having over around 20 years of experience in MNCs across Healthcare, Cloud, Financial, Automation and Aerospace businesses with matrix structures &  teams across the US, Europe, APJ. Along with rich experience in Talent Acquisition, Compensation & Benefits, Talent Management, Business Partner and Employee Relations, she is also a Certified SHL and DDI interviewer.
She championed the Diversity Charter and CSR program for India and collaborated through consulting on the design and delivery of HR programs in partnership with the global COEs to ensure 'glocal' alignment. She has also been instrumental in 'Blitzscaling the India operations and successfully established a culture and mindset change in building a product organization. As part of the leadership team globally, she has successfully in partnership with other stakeholders implemented a 'Work from Anywhere in India' model which is a trend setter. On her personal side, she has been a sportsperson representing the Karnataka State at Nationals and recently won the Women's Nationals Doubles Championship.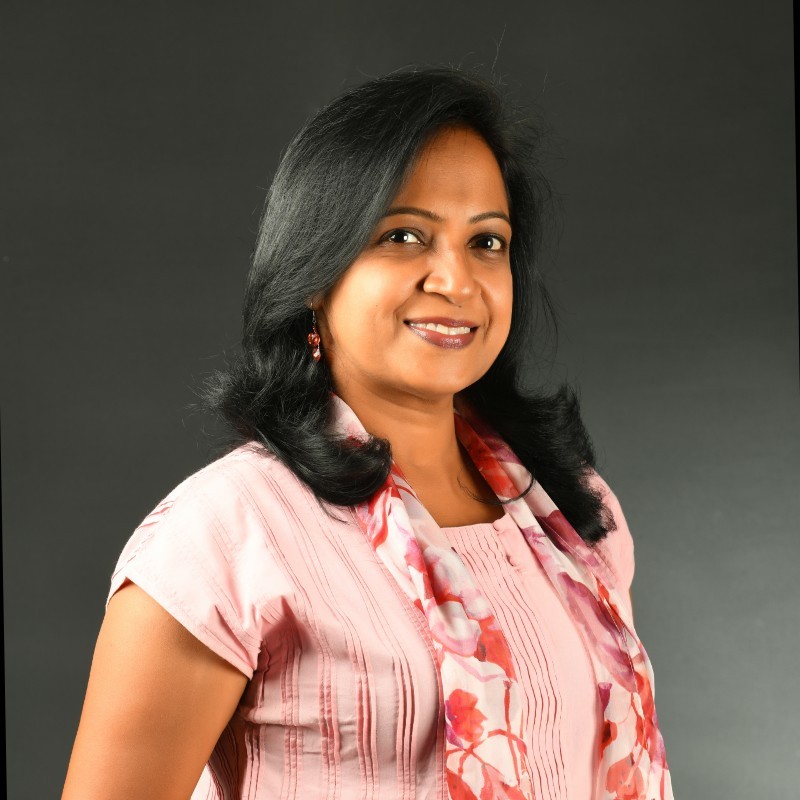 Head HR, Legato Health Technologies, India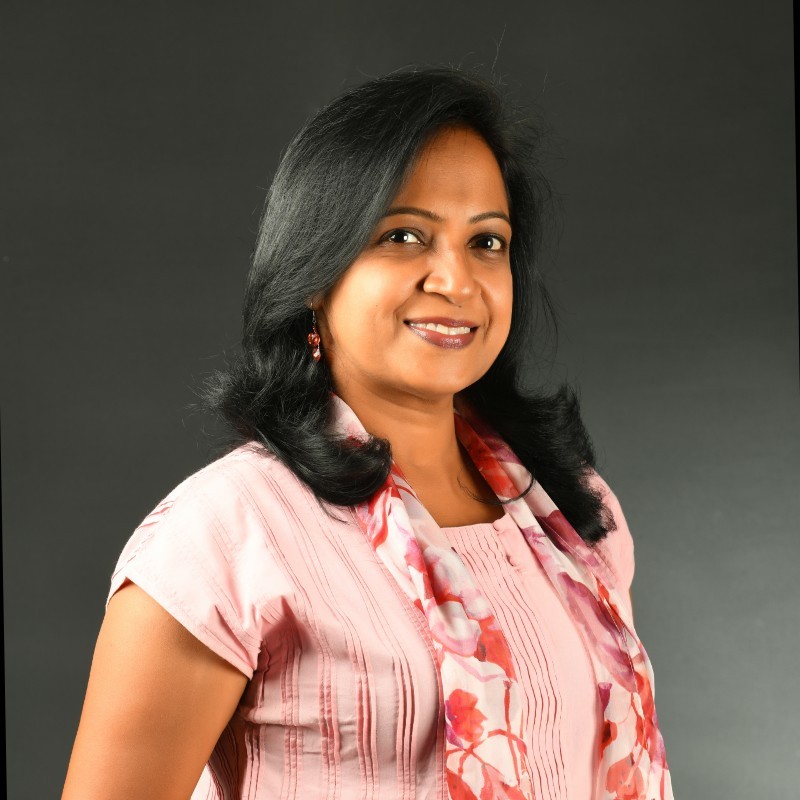 Head HR, Legato Health Technologies, India
Subhashini Sriram is the Head of HR of Legato India and is responsible for driving the strategic and operational people agenda of Legato. Legato is a 19000+ sized, rapidly growing international arm of Elevance Health Inc. As part of the leadership team of Legato she focuses on building, shaping, and furthering the mission of Legato - being the most innovative, valuable and inclusive partner to Elevance Health and contributing to the larger healthcare ecosystem.
She has over 24 years of HR experience across different industries and has worked with European and US majors like Royal Philips, Perot Systems and Unisys. Prior to joining Legato, she worked for Unisys as the Global HR Leader driving their strategy and transformation agenda across 30+ countries and served as the member of Unisys India board.
Subhashini holds a post graduate degree in Electronics from Bharathidasan University and a management degree from IIM Bangalore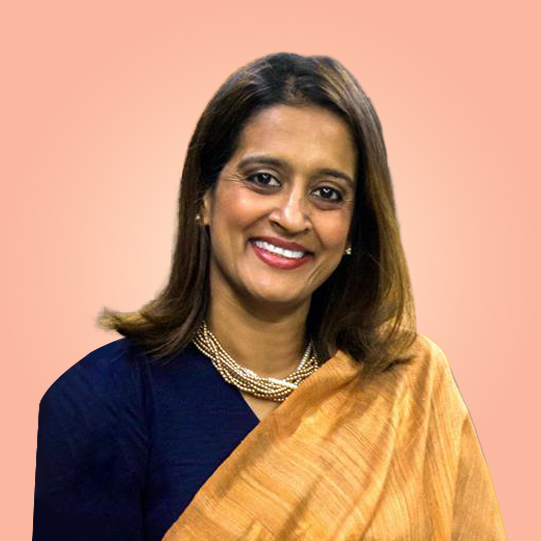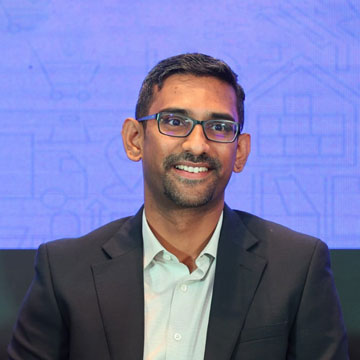 IRS (Income Tax) of 2011 Batch, Managing Director of KSDC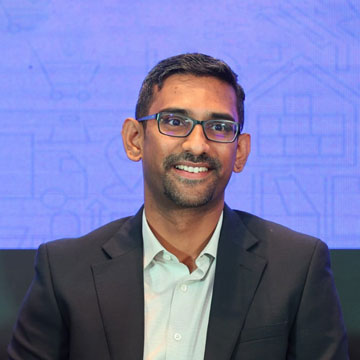 IRS (Income Tax) of 2011 Batch, Managing Director of KSDC
Educational Qualification: Completed
Masters in Public Administration from Indira Gandhi National Open University in 2010
Masters in Kannada Literature from Karnataka State Open University in 2012
Masters in Taxation and Business Laws from National Academy of Legal Studies and Research (NALSAR) University, Hyderabad in 2014.
Achievements:
Joined as the probationer of Indian Revenue Service (Income Tax) in 2011 and completed technical training from National Academy of Direct Taxes (NADT), Nagpur Maharashtra in 2013.
Posted as Assistant Commissioner of Income Tax in Kochi and Aluva, Kerala from 2013-2015.
Promoted to Deputy Commissioner of Income Tax in 2016, Bangalore. Have worked in various fields in Income Tax Department including business range, Intelligence and criminal investigation, headquarters and International taxation.
Worked as Deputy Secretary to Chief Minister of Karnataka Shri H D Kumaraswamy in 2018-19
Served as Director (Finance) of KPTCL in 2019.
Currently working as Managing Director, Karnataka Skill Development Corporation, Government of Karnataka.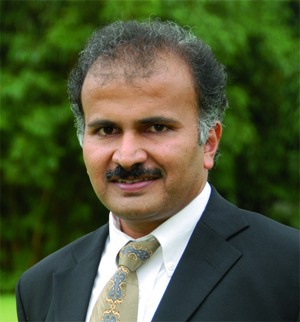 Program Manager , Infosys Springboard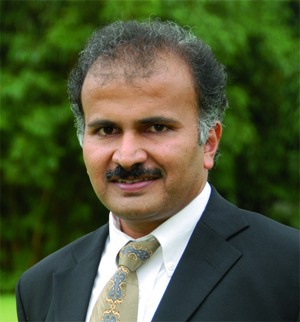 Program Manager , Infosys Springboard
Has 33 years of Industry experience. Working with Infosys since 1992,
Responsible for enabling architects globally in Emerging Technologies.
Has played multiple roles as an Architect, Program Manager and Delivery Manager.
Has Won Infosys Awards of Excellence in the following areas.
People development
Social consciousness and sustainability
Innovative Business solution
Co-authored following books in Architecture space.
Next Generation IT Architecture,
Big Data Spectrum
Architecting the Real-Time Enterprise
Infosys Learning LEXICON
As a Program manager of Infosys Springboard (digital literacy initiative of Infosys launched in March 2021) is responsible for rolling out the digital platform across India with an ambitious target of enabling 10 million learners in 21st century digital skills by 2025. Actively engaged with state education departments , universities and NGOs as part of this journey.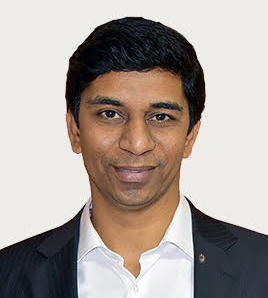 Chairman & CEO, Pratian Technologies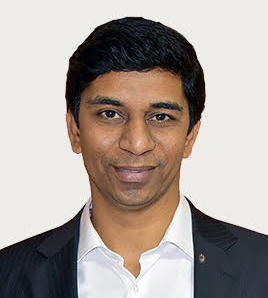 Chairman & CEO, Pratian Technologies
Subramanian Sivakumar (Subbu) is a serial entrepreneur and a servant leader with over two decades of experience in the IT industry. He has extensive cross-cultural leadership experience having worked with Fortune 500 companies, large Global Enterprises and startups in all major geographies. He has been a Digital Business Specialist, Innovator, Architect, Mentor, Strategy Consultant, and Investor.
Subbu specializes in Systems Approach to Innovation, Strategy Design and Execution, Ecosystems and Business Orchestration, Breakthrough Cost Innovation, Digital Transformation, Software Architecture & Design, and Creative Learning Models. Some of his major clients are Microsoft, Cisco, HP, Oracle, IBM, Siemens, GE, Accenture, Philips, Cerner, Access Healthcare LLC, and Amadeus.
Subbu envisions an interconnected world of Global Innovation Hubs that allows people from diverse cultures and skillset to collaborate and solve global and hyper-local problems. He places hope on young talent for breakthrough innovation and aspires to incubate 1,000 successful startups.
An avid traveler, Subbu spends most of his free time with several underprivileged people in remote villages of India. Harnessing the deepest potential in people excites him the most. An ardent student of Vedanta, Subbu spends time with his spiritual Guru in discovering the truth within, on the Banks of the Narmada or the mountains of Himalaya.
Subbu is also the CEO of the World Research Centre, a deep tech global research and investment ecosystem of the future.