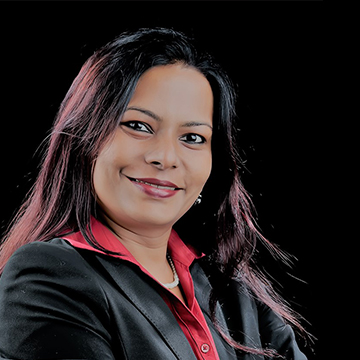 Yasmeen Shaikh
VP-HR, Member of the India Board of Directors, NextGen Healthcare India
Vice President, Human Resources and Member of the India Board of Directors, NextGen Healthcare. Is the first female to be on the India board and the first as a HR leader.
A game changer, fearless and compassionate HR leader having over around 20 years of experience in MNCs across Healthcare, Cloud, Financial, Automation and Aerospace businesses with matrix structures &  teams across the US, Europe, APJ. Along with rich experience in Talent Acquisition, Compensation & Benefits, Talent Management, Business Partner and Employee Relations, she is also a Certified SHL and DDI interviewer.
She championed the Diversity Charter and CSR program for India and collaborated through consulting on the design and delivery of HR programs in partnership with the global COEs to ensure 'glocal' alignment. She has also been instrumental in 'Blitzscaling the India operations and successfully established a culture and mindset change in building a product organization. As part of the leadership team globally, she has successfully in partnership with other stakeholders implemented a 'Work from Anywhere in India' model which is a trend setter. On her personal side, she has been a sportsperson representing the Karnataka State at Nationals and recently won the Women's Nationals Doubles Championship.