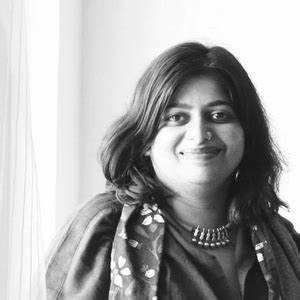 Madhumitha Venkataraman
Founder, Diversity Dialogues
Madhumitha Venkataraman is the founder of Diversity Dialogues, a collective which has partnered with more than 100 corporates, NGOs and educational institutions in their diversity and inclusion journey She is also a seasoned HR professional and a certified counsellor, having worked with GE, Snapdeal and Mercer .She has led diversity and inclusion for Hindustan Coca Cola Beverages and Snapdeal and was instrumental in initiating disability focus in GE India.
Friday 19th Nov 2021
Inclusion Outlook for the Future
The idea of diversity and inclusion has permeated the world of business. As the world moves ahead, the workplace will evolve — not just in terms of technological revolution, but also in terms of its human composition. Diversity and Inclusion have always been important but now as business and talent leaders gear up for the future of work, the need to create inclusive workplaces has further increased. It's well known that companies that are more inclusive are more productive, more efficient and give better returns to shareholders. A report by BCG shows that companies that have more diverse management teams have 19% higher revenue due to innovation. Yet as per another Mckinsey research, 39% of the respondents say they have turned down or decided not to pursue a job because of a perceived lack of inclusion at an organization. Join the session to understand and implement the best in class inclusion practices find out why they are of utmost importance especially as we pay our path in the hybrid hyper growth market.