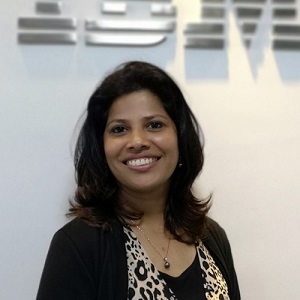 Alphonsa Mathai
GBS Learning and knowledge Leader , IBM India Pvt Ltd
Alphonsa Mathai is the chief learning officer for IBM Consulting Orgnization for CIC India. She has over 22 yrs of experience spanning across various Industries like service, Education, Travel & transportation and HR. She is known for her creative bend of mind. Under her leadership she has been able to reskill and upskill over 50K folks on various technologies, building a stronger workforce that is client ready.
She is also a certfied practitioner for NLP, MBTI and FIRO B. She is also a member
Friday 19th Nov 2021
Embedding Learning Agility into Our Organizations
As we imagine a future after COVID-19, we have a chance to make some very different choices about work. While digital skills also gain importance, human skills like resilience, adaptability, innovation, and empathy also become more important than ever. LinkedIn's 2020 workplace learning report showed that L&D continues to garner both budget and buy-in. There is a lot of research to see how learning is evolving and the factors influencing how we learn. These factors include new discoveries in brain science on how people learn, trends such as human and machine interaction, and advances in artificial intelligence and machine learning. Join the session to listen to L&D leader's view on how to be mindful of all the factors and looking at redesigning learning from three lenses: Learner, Content, and Enablers.