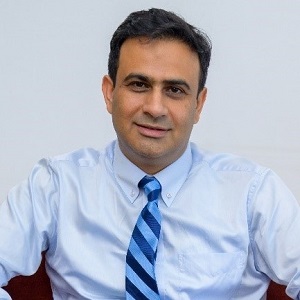 Aarif Aziz
CHRO, Diageo
Aarif's experience spanning more than twenty two (22) years cuts across several sectors and geographies.
During this time, he has facilitated organisational and cultural transformation, leading efforts to build and strengthen the talent pipeline and enable success during different business cycles. His cross-functional experience in Sales, Manufacturing and Services has contributed to his broad understanding of the business.
Friday 19th Nov 2021
Embracing Hybrid with Head, Heart and Soul
Once in a generation, Leaders may have the opportunity to redesign work the way we can. Our leaders are putting their Head, Heart & Soul into designing Hybrid models, while employees are still re-evaluating their relationship with work, what will the end result look like ?A recent report by McKinsey shows that Majority of the Workforce (62%) pre-pandemic preferred Fully On Site work model, whereas Majority of the Workforce (52%) post-pandemic prefer Hybrid work model. The report also highlights the fact that a hybrid model is more complicated than a fully remote one and at scale, using it will be an unprecedented event in which all kinds of norms will be put to the test. Join us for a session on designing the next Hybrid Operating Model, Empathizing with the Workforce, Embracing the test of agility and learning culture & more!