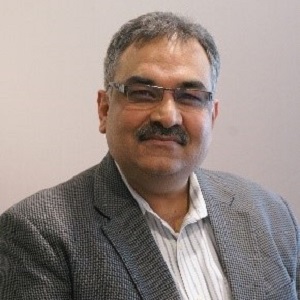 Parag Pande
Global Head, HR service delivery, ACCENTURE
Over the past 28 years, Parag has spent a considerable part of his career in roles spanning Human Resources, Learning, Projects, Banking, Treasury, Financial Services and Business Operations. This included setting-up green field projects, Nominee- Director on board, turning around troubled businesses and companies, developing and executing strategy and managing over a billion dollar investments.
He has been recognized by The Rotary International as a Paul Harris Fellow.
Saturday 20th Nov 2021
Tech Platform to Leverage the H In HR ?
Artificial intelligence powered by Analytics is declared as "the coolest job of the 21st century" ! The chance to design a better world does touch each one of us at personal purpose level. Technology today has become the backbone to design a more meaningful human interaction – be in terms of friendly chatbots, interpreting employee feedback & trend, gamifying our learning etc ! As technology platforms and capabilities supporting digital transformation have evolved multifold we are leveraging the same in building & sustaining the wow experience for all our stakeholder by moving the needle from data to information to actionable insights. At the current times of virtual chaos, from Startups to established organizations, every organization is doing its best to make their data talk in this virtually dispersed world! We have data! We have knowledge! We have insights! Then What's next! What's next in fully leveraging the Technology in the current hybrid world! Join the session to find out more!