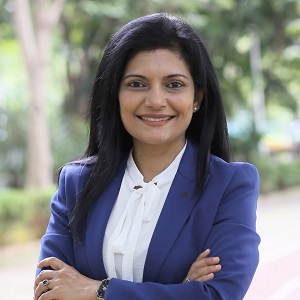 Sindhu Gangadharan
SVP, SAP User Enablement & Managing Director, SAP
Sindhu Gangadharan holds dual responsibilities at SAP. As a Senior Vice President, she leads
the SAP UserEnablement unit which provides a consistent, intelligent, and personalized
enablement for SAP's entire product portfolio. She is also the Managing Director of SAP Labs in
India, responsible for product development and innovation at SAP's Research & Development
facilities in Bangalore, Pune, Mumbai, Hyderabad and Gurgaon.
Saturday 20th Nov 2021
Inspire Us! - Keynote: Sindhu Gangadharan's Journey to Fortune Top 50 Most Powerful Women in Business
Sindhu has been front and centre of some remarkable transformations, be it in the core technology and platform area or as the leader leading SAP recovery from the COVID crisis creating humongous impact for India. She has changed the face of employee, stakeholder and customer experience by driving innovation and leveraging technology. In today's world where each one of us is struggling to find our true purpose, her journey is an inspiration we can learn from !