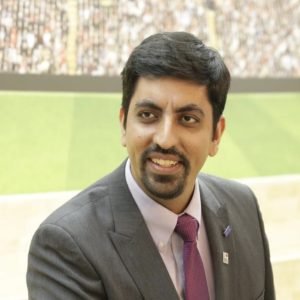 Sahil Nayar
Senior Associate Director – HR, KPMG
Sahil Nayar is an astute professional in the Human Capital domain, extremely passionate about creating possibilities by working his way through relationships and human psychology. He is currently responsible for the People Function at KPMG in India's Delivery Centre – ICoE. Over the last 11 years at the Firm, he has played multiple roles and lead high performing teams. He is a regular columnist, keynote speaker at various leading industry bodies and academic institutions.
Friday 19th Nov 2021
Great Resignation" Wave - Time to redesign our EVP's
A record number of employees are quitting or thinking about doing so. A recent study conducted by AON found the average attrition % in India to be 20%, and the IT sector is seeing a trend of 24.4% (highest of all!) According to the U.S. Department of Labor, during the months of April, May, and June 2021, a total of 11.5 million workers quit their jobs. An article from McKinsey mentioned that 40% of employees state that they are "somewhat likely" to leave their jobs in the next 3-6months. And, about 53% employers say that they are experiencing greater turnover, and most expect the problem to continue or worsen over the next 6 months. As the 'Great Resignation' continues to rock companies across industries, employers are searching for answers. Organizations that take the time to learn why—and act thoughtfully—will have an edge in attracting and retaining talent. The Great Attrition is real, will continue, and may get worse before it gets better. Yet this unique moment also represents a big opportunity – what can we do to seize it and make the changes that employees want?! Join the sesion to find out more!